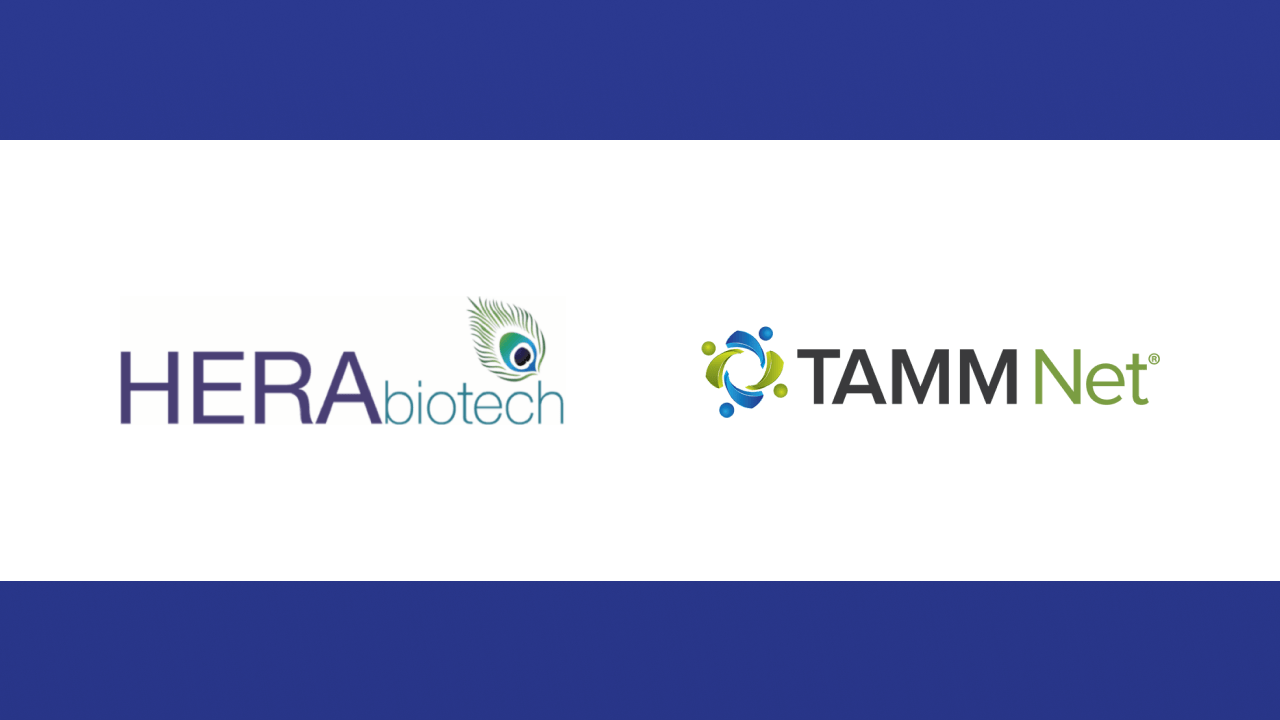 TAMM Net client Hera BioTech has announced the first patient enrolled in an endometriosis diagnostic study!
"TAMM Net, Inc. is honored to be the CRO of choice for this seminal work in women's healthcare." says Art Spalding, TAMM Net President. "We are fortunate to have a team with extensive experience in novel diagnostics. As a HERA Biotech partner, we look forward to completing this important research and bringing MetriDx closer to the patient."
"Working on this study with HERA Biotech and Somer Baburek has been exciting and a complete pleasure", says Janan Van Osdell, TAMM Net Director of Clinical Research. "I look forward to working with Somer, Hera's research lab, and the clinical investigators to get this valued diagnostic tool, MetriDx, approved so women can obtain an endometriosis diagnosis in a much quicker and less invasive manner than the current 'standard of care' which is surgical laparoscopy. This disease impacts so many areas of a woman's life including significant physical pain and even infertility. Because diagnosis is sometimes difficult to prove, health insurances have often been hesitant to approve a diagnostic laparoscopy. MetriDx will bring significant change to those suffering with endometriosis."
Press Release: Hera Biotech Announces First Patient Enrolled in Endometriosis Diagnostic Study
The clinical trial evaluating the world's first molecular, cell-based test for diagnosing and staging endometriosis without surgery has enrolled its first patient
NOVEMBER 29, 2022 (San Antonio, Texas) – The first patient for the proof-of-concept multi-center clinical trial of the MetriDx™ endometriosis diagnostic test by Hera Biotech has been enrolled at UTHealth Houston. Hera Biotech was formed to apply advances in biotechnology to address unmet needs in women's healthcare. Its lead product is MetriDx™, a novel, non-surgical test that utilizes single-cell microfluidic analysis of proprietary biomarkers for the definitive, early diagnosis and staging of endometriosis.
"Women in the US endure eight years and ten plus doctor's visits, on average, before they get a diagnosis," says CEO and Co-Founder Somer Baburek. "I want the process for obtaining a definitive answer about your endometriosis status to be as easy and as routine as getting a pap smear."
Endometriosis can be an extremely painful disorder in which tissue similar to that which normally lines the uterus migrates and grows on other organs outside of the uterus. It affects roughly 10-20% of women worldwide and contributes to a large majority of female infertility cases. Hera Co-Founders, and co-inventors of the technology, Drs. Bruce Nicholson and Nameer Kirma have been working for many years at the University of Texas Health Science Center San Antonio on the microfluidic, single cell gene analysis technology behind MetriDx™. Hera will offer MetriDx™ to both OB/GYN practices and the fertility solutions market to enable the detection and diagnosis of endometriosis without surgery. Furthermore, Hera believes MetriDx™ will help drive the development of new therapeutics for endometriosis, which is currently stymied in the clinic by need for surgical diagnosis and monitoring.
"We're excited to support this significant study by having enrolled the first patient in the trial. Finding a definitive diagnostic tool for endometriosis is critical to improving clinical decision making, reducing the burden of diagnosis on the patient and the health care system, and ultimately improving patient outcomes," said Dr. Sandra Hurtado, the Principal Investigator of the Houston site. 
Hera recently raised $2 million in seed funding, which is currently being utilized to complete the company's second clinical trial in patients. Hera is currently raising a Series-A round to expand the clinical trials and commercialize the test. The company has recently formed a scientific advisory board, composed of top researchers and practitioners in the field, which will provide Hera with additional expertise and outside perspective, as they move forward with their development.      
Changing the diagnostic landscape for those suffering from this extremely painful condition is potentially life changing. MetriDx™ is a non-surgical solution for diagnosis that Hera hopes to provide endo patients worldwide and help profoundly reshape women's healthcare options.
About Hera Biotech
Hera Biotech was founded in 2020 by Somer Baburek (CEO), Dr. Paul Castella (Executive Chairman), Dr. Bruce Nicholson (CSO), and Dr. Nameer Kirma (Chair of Advisory Board). A bi-product of combined fields of expertise, Hera Biotech is changing the women's health landscape with its potentially life-changing test for early diagnosis and staging of endometriosis.
For more information, please visit herabiotech.com. Find our link to the media kit here.